NEVER PASS MAKING MEMORIES AFIELD WITH GOOD COMPANY
NEVER PASS MAKING MEMORIES AFIELD WITH GOOD COMPANY
Our Mission
Is to have all hunters - wherever they are at on their hunting journey - to feel welcomed to the lifestyle, and make it "okay" to hunt, how you hunt, and for whatever you hunt for. It's not about the most miles hiked, the biggest buck or the latest gear. We believe hunting is about having fun, and making everlasting memories. 
Hunt for fun, not trophies. Make everlasting memories and make the best use of what you have.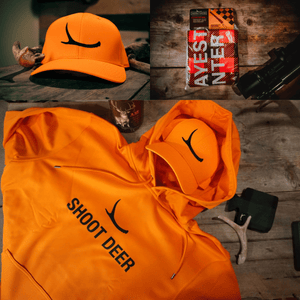 Deer Camp Starter Pack
Sale price Price $85.00 Regular price $102.99 Unit price / per
We Give a Damn About Conservation
We've decided to make the commitment to give back 1% of our time and 1% of our annual sales to fish and wildlife. It's time to start giving a damn for conservation. Just know that when you purchase our gear, you're giving back to conservation!
LEARN MORE ABOUT 2% FOR CONSERVATION
Okayest Hunter Podcast
We're the Okayest hunting podcast in the Midwest. We keep it casual, drink bourbon, scotch, whiskey, and beers, and shoot the breeze with known and unknown deer, elk, and other hunters from around the country.
Wisconsin-based deer hunters. Stay okay. Never Pass.
Cheers 🍻
Subscribe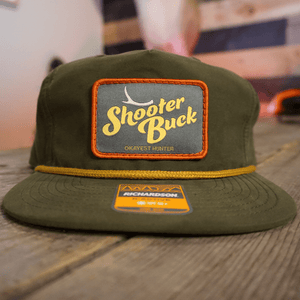 Grandpa's Shooter Buck Cap
Sale price Price $32.00 Regular price $34.99 Unit price / per